Woodbridge Lawn Care and Landscaping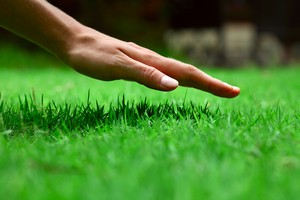 Keeping every part of your home in great shape is one of your biggest priorities, and your home's landscape is extremely important to its appearance and its health. At Earthworks, our landscapers understand that it's important to keep your home's lawn and landscape in great shape, so we offer high quality landscaping and lawn care services, and we do whatever it takes to provide our clients with the highest quality work possible. Our Woodbridge landscaping experts will work hard to ensure that every part of your landscape is kept in great condition.
Our landscapers are all licensed professionals who fully trained and extensively experienced, so you can always rely on us for great work and exceptional customer service. Whether you need lawn maintenance, fertilization services, or complete landscape design services, we'll be ready and eager to get the job done.
Give us a call today to schedule your landscaping services, and we'll be looking forward to working with you.
Landscape Design and Installation in Woodbridge
Our goal at Earthworks is to help each of our clients create the perfect landscapes for their homes. We begin every landscape design job by discussing the goals that you have for the project, then we work to create a new landscape that meets those goals. We'll do whatever it takes to help you create a landscape that is perfect for your home.
During the design of your landscape, we'll offer you our professional advice and opinions, but we'll leave all of the final decisions up to you. We'll make sure that you're totally satisfied with all of the final results of project.
Woodbridge Hardscaping Additions
Adding hardscaping features to your home's landscape is a great way to improve its appearance and enhance its functionality. Our Woodbridge landscaping experts will be able to handle every aspect of any hardscaping job, whether you're adding a walkway, a patio, or a new outdoor kitchen. We'll work with you directly to design your new hardscaping elements.
If you're looking for a landscaping contractor in Woodbridge, Call Earthworks at 703-359-1487 or complete our online request form.