Landscape Architecture & Design Fairfax, VA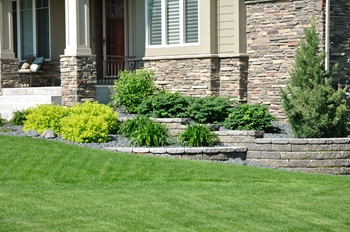 In order for a home to truly be the home of your dreams, every aspect needs to be specifically tailored to your specific wants and needs, including those of your landscape. What works for one home's landscaping might not necessarily be the best option for another, and with the help of our team of professional Fairfax landscaping specialists, you can rest assured that your new landscape design will be perfectly tailored to your property. Our team of highly skilled landscape designers have the experience and the expertise to help you create and install the perfect landscape for your property, perfectly tailored to your exact specifications, no matter how simple or complex they might be. Give us a call today and let us show you the difference in quality that sets us apart from all other landscaping contractors in the area.
Here at Earthworks, our team of experienced professionals have been providing our high quality landscaping services for over twenty years, and we have no intention of stopping anytime soon. We will work with you directly to find out exactly what your goals are with your next landscaping project, and help you come up with a detailed plan that will ensure you get the brand new landscape you've always wanted for your home, and that everything is done to your specifications. If you have any questions about our full line of professional design and landscape installation services for Fairfax area home and business owners, give our team of professionals a call today. Our experts are always standing by and would be more than happy to assist you in any way we can.
Custom Landscape Architecture in Fairfax & Surrounding Areas
In order to get the landscape you've always dreamed about for your home, you have to have the right plan in place before any kind of work ever begins. Having a professional on hand that knows how to thoroughly plan through a landscaping project will save you time, money, and effort as they can account for all of the little details that go into making these kinds of jobs successful beforehand. Our team of landscape design specialists here at Earthworks will work diligently and efficiently to ensure that by the time we're finished, you have the landscape for your home that you've always dreamed of.
If you are looking for a landscaping company that specializes in new landscape designs and landscape architecture in the Fairfax area, please call Earthworks at 703-359-1487 or complete our online request form.
Recent Articles