Lawn Care & Mowing Services Fairfax, VA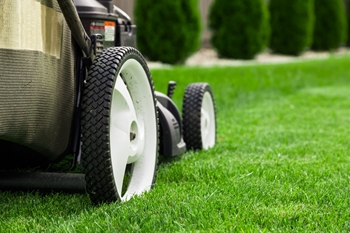 When you are looking to make your current home the home of your dreams, one of the first steps is to make sure that you have the right landscaping services professional that you can rely on to help you keep your lawn in good order, helping to enhance your home's exterior. When it comes to high quality lawn care and mowing services, you won't find work better than what our team of experienced lawn maintenance professionals here at Earthworks provide in Northern Virginia. Our team of Fairfax lawn care specialists have over two decades of experience providing high quality services to local homeowners in the Northern Virginia area, and we know what it takes to keep your lawn looking its best at all times.
Since 1996, our team of landscaping specialists have been providing our loyal customers with the high quality results that they want and deserve, whether that means routine lawn mowing and edging, or mulch installation, leaf removal and more. Our team of experts will work with you directly to identify what you lawn care goals are, and develop a plan to ensure that you get the long lasting, beautiful lawn you've always dreamed that you home could have. If you have any questions about our full line of high quality lawn care and mowing services, give us a call today. Our team of experts are always standing by and would be happy to help.
Lawn Care Experts in Fairfax
No exterior enhancement project for your landscaping is complete until you ensure that you have the right quality care for your lawn. Your home's lawn makes up a major part of your entire landscaping, and when your lawn is out of control, has bare spots, or is just poorly maintained, it can bring the overall look of your entire landscaping down. Here at Earthworks, our team of landscaping professionals have the skill and experience necessary to provide you with the high quality lawn maintenance services you need to keep your lawn looking its best all year round. Our team of experts will work with you directly to determine exactly what it is you are looking to achieve with your landscaping, and will formulate a strategy and care regimen to ensure that your lawn comes out looking exactly like you want it to. Give us a call today and let us show you the kind of care that has made us the area's premier lawn mowing and maintenance service provider.
If you are looking for a lawn care company in the Fairfax area, please call Earthworks at 703-359-1487 or complete our online request form.
Recent Articles