Professional Lawn Care & Landscaping in Fairfax Station, VA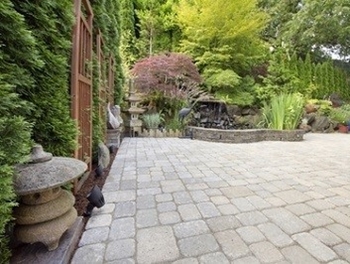 One of the most important things you can do as a homeowner in the Fairfax Station area is to make sure that you have the name of a lawn care professional you can trust to keep your home's landscaping in the best shape possible all throughout the year. When you are looking for quality lawn care services, the team of Fairfax Station landscaping professionals you can always trust to deliver high quality service time after time are here at Earthworks. While professional landscaping and lawn care in Fairfax Station, VA might seem like one of those services that seem a bit superfluous to come, the benefits of this particular service speak for themselves. In addition to having an experienced professional on hand to help ensure that every aspect of your home's lawn and landscape receive the kind of care they need to truly thrive, you can save yourself a great deal of time, and money as you won't have to invest in expensive lawn care equipment.
Whether you are looking for something simple, or something a little more complex, our team of experienced Fairfax Station landscaping professionals here at Earthworks have the skill and experience necessary to see the job done, and see it done right. With the right landscaping and a beautiful, professionally maintained lawn, you can just sit back and watch the value of your home climb. If you have any questions about our full line of professional lawn care and landscaping in Fairfax Station, or if you would like to schedule an appointment for consultation with one of our specialists, give us a call today. Our team of experts are always standing by and would be more than happy to assist you.
Lawn Care Services in Fairfax Station, VA
When it comes to the health and beauty of your lawn, you should never take chances. Not all yards are created equal, and many of them require vastly different care that some random service that happens to own a lawnmower might not be aware of. When you are looking for a quality lawn care service that understands the intricacies and the different methods of caring for different types of lawns, you can always count on the team of experienced professionals at Earthworks. Our team of professionals will work with you directly to identify your goals for your lawn, and come up with a detailed plan of how best to achieve them, leaving you with the beautiful lawn that you've always wanted for your home.
If you are looking for a company that does quality lawn care and landscaping in Fairfax Station, VA then please call Earthworks at 703-359-1487 or complete our online request form.