High Quality Lawn Care & Landscaping in Vienna, VA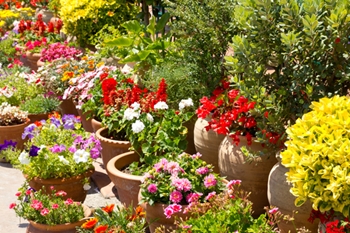 When it comes to high quality lawn care and landscaping in Vienna, VA, smart homeowners know that they can always count on the professional service of the team of landscaping experts here at Earthworks to provide them with the absolute best when it comes to their home's landscaping. There is a lot that goes into creating a beautiful, healthy lawn and landscape, and if you don't have a lot of experience doing so, it can be a very difficult and tedious experience. Our team of Vienna landscaping and lawn care specialists here at Earthworks can simplify this process, however, and leave you with the beautiful lawn and landscape you've always dreamed of for your home. Give our team of experts a call today and let us show you the difference that quality service can make with it comes to your home's landscaping.
Here at Earthworks, our team of professional Vienna landscaping and lawn care professionals have been providing high quality service to homeowners throughout the Vienna area for over twenty years now, and we have no intention of slowing down anytime soon. Installing and establishing a beautiful looking lawn is only a small part of the equation. A lot of care goes into maintaining one, and our team of professionals will be there to help you through every stage of this process. From weed control, to seasonal cleanups. and even high quality hardscaping services, our team of professionals can do it all and help you keep your property looking its best.
High Quality Vienna Lawn Care Services
When it comes to maintaining your perfect lawn, have a professional on hand that knows exactly what they're doing and what needs to be done to keep everything looking its best is a must-have. Our team of professionals here at Earthworks have the knowledge and skill and formulate a specific lawn maintenance plan based on the needs of your property and carry it out in a way that is guaranteed to provide you with the high quality results that you need to keep your property looking its best. When you are looking for a professional that provides lawn care in Vienna, VA that you can trust to deliver the best results to you and your property, you can always count on the team of experts here at Earthworks.
Recent Articles
Landscape Lighting That Suits Your Manassas Home - Outdoor lighting is often taken for granted by homeowners with sufficient illumination during the dark hours of the night, but if your Manassas home isn't well-lit, you probably know the safety and security concerns associated with darkened driveways, steps, and entryways… Read More
Snow Removal FAQs For Fairfax, VA - The first snow storm of the season in Fairfax happened back in early December this year. Winter is indeed upon us and more tons of snow will have to be removed from roads, highways, sidewalks, and walkways. Both business owners and homeowners in Fairfax have to regularly remove snow or their properties become inaccessible and slippery. Snow turns into hard ice very quickly after it's trodden down, so removing it is a necessity… Read More
If you are looking for a company that does quality lawn care and landscaping in Vienna, VA then please call Earthworks at 703-359-1487 or complete our online request form.