Local Professionals Offering Quality Lawn Care & Landscaping in Centreville, VA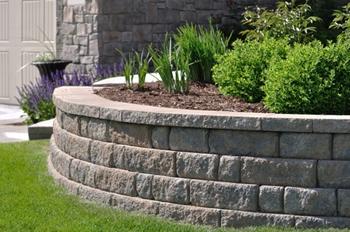 Here at Earthworks, we understand that your landscape and lawn are extremely important parts of your home, and because of this, we understand how important it is to ensure that you receive the best care possible to ensure that they are always able to continue looking their best. Here at Earthworks, our team of Centreville landscaping and lawn care professionals have the skill and experience necessary to deliver you the high quality services you need, at a price that isn't going to break the bank and is guaranteed to leave you with the exceptional quality results that you want for your home's outdoor spaces. Here at Earthworks, we provide a wide range of landscaping and lawn care services all designed to help you keep your home looking its best at all times, so give us a call today and let us show you the difference that quality can make when it comes to your home's landscaping service needs.
Here at Earthworks, we have been providing high quality landscaping and lawn care services in Centreville, VA for over twenty years now, and we have no intention of stopping anytime soon. Over our years of service, we have become one of the most trusted service professionals in the area with a number of homeowners trusting no one else when it comes to their home's landscape and lawn. If you have any questions about our full line of professional landscape and lawn care services, or if you would like to schedule an appointment for consultation, give us a call today. Our team of experts are always standing by and would be more than happy to assist you.
Landscape Design Services in Centreville, VA
If a healthy and attractive landscape is important to you, it might be worth your time to consider all of the benefits that could be yours when you make the decision to call in the team of landscape design professionals here at Earthworks. Our team of professionals will work with you directly to identify what exactly you want for your home's landscaping, and come up with a detailed plan to ensure that you get exactly what you want from your service. Our team of experienced Centreville landscaping professionals can help you design the landscape of your dreams and truly make the exterior of your home the customized space you've always wished it could be.
If you are looking for a company that does quality lawn care and landscaping in Centreville, VA then please call Earthworks at 703-359-1487 or complete our online request form.