Essential Hardscape Installations for Your Fairfax Backyard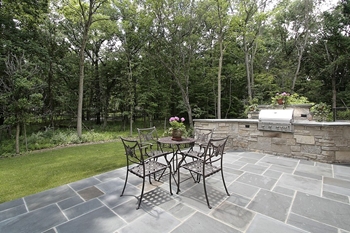 The look of your home's exterior half will directly affect the look and even value of your home overall, so it's important that you keep the outer portion of your home looking its best. Fortunately for you, there are many options at your disposal for keeping your yard looking great, and one of the best options is hardscaping.
There are a number of hardscaping installations you can get for your Fairfax home, and these installations will add beauty, value, and functionality to your property. Think you might be interested in investing in getting some hardscaping work done on your property? If so, just read on and we'll give you just a few examples of great hardscaping options!
Patios
If you enjoy nothing more than enjoying the outdoor temperatures during your downtime, then you need to find a way to do so on your property in the most comfortable manner. To do that, have a porch added to your home. This installation has a number of great benefits to offer outside of simply letting you enjoy the outdoor temps:
Higher resale value
Better curb appeal
More functional space
Fire Pits
Do you and your friends like to gather in your backyard for drinks, food, and relaxation? If you do, why not invest in a fire pit? This hardscaping installation will afford extra comfort in your backyard -- particularly during the colder months -- while offering a dedicated place for you to cook.
Retaining Walls
Gardening is a great way to add beauty to your home and to clean up the air around your property. If you do quite a bit of gardening, you can't afford not to have a retaining wall. After all, this hardscaping installation offers a number of great advantages:
Keep your soil in place
Prevent flooding
Reduce erosion
Let you grow your plants laterally
Walkways
Traversing your backyard doesn't have to be a messy endeavor that covers your shoes with dirt, mud, and all else. You can do so in the cleanest and most comfortable manner possible if you get a walkway. This hardscaping installation will add better ease to your home while giving it a bit of aesthetic flair.
Call Our Fairfax Landscaping Professionals for Your Hardscape Needs
When you're ready to enjoy what these or any other hardscaping installation can bring to your home, you need to call the pros at Earthworks. Our Fairfax landscaping professionals offer quality hardscaping services that will have your home looking its best so that you can enjoy the best property value and curb appeal.
Interested in starting your own Hardscape in Fairfax, VA? Call Earthworks at 703-359-1487 or complete our online request form.