Annandale Landscaping and Lawn Service Company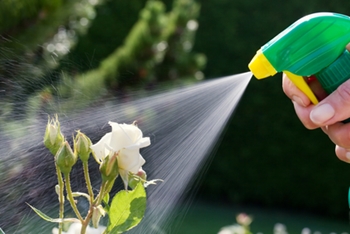 As a responsible homeowner, one of the most important things you can do for your home is to make sure that you find the name of a professional landscaping and lawn care service you can trust to help you keep your home looking and functioning its best at all times. For all of your landscaping and lawn care needs, the only name in quality that you need to know is that of Earthworks. Here at Earthworks, our team of experienced Annandale landscaping and lawn care professionals know what it takes to deliver you the high quality services you need to keep your home looking its best month after month, and year after year. With over twenty years of experience in serving the local area, our team of professionals have earned a reputation for ourselves as a company that prides itself on the quality of work that we are able to consistently deliver to each and every one of our customers. Give us a call today at and let us show you the difference that quality can make when it comes to your home's landscape.
While various yard work tasks are generally something you can take care of yourself, major landscaping projects are almost always better left to the professionals. This is where the importance of making sure you have the assistance of a quality landscaping company that knows what they're doing comes into play. A sub par landscaping professional can actually leave you with a finished project that looks worse than what you might have had in place before. Here at Earthworks, our team of professionals will work with you directly to ensure that you get exactly what you're looking for from your landscaping project, and we guarantee that you will be 100% satisfied with the results. If you have any questions about our full line of professional landscape and lawn care services, or if you would like to schedule an appointment for consultation, give us a call today. Our team of experts are always standing by.
Annandale Landscape Design
We believe that your landscape is a bridge between your home and the outside world, and as such, the comfort and the beauty of your home's interior should be also be present on your landscape. Our team of professionals will work with you to design the perfect landscape that will enhance every aspect of your property, both inside and out, and help you and your family feel at home even when you are relaxing outdoors on your new, beautiful landscape.
If you are looking for Annandale Landscaping then please call Earthworks at 703-359-1487 or complete our online request form.