Local Pros for Lawn Care & Landscaping in Fairfax, VA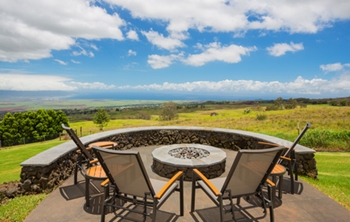 Your landscaping in Fairfax, VA is easily one of the most important parts of your home, and if you find yourself looking for an experience professional to help you maintain it, or to help you create the custom, new landscape design that is going to set your home apart from all the rest, you can always count on the team of local Fairfax landscape design professionals at Earthworks to provide you with the high quality landscaping and lawn care services you can count on to help you attain the landscape of your dreams. Every one of our professional landscape and lawn care service providers are professionally trained and extensively experienced in the field, and we know what it takes to help you keep your landscape and garden areas as healthy as possible at all times.
Here at Earthworks, our team of Fairfax landscape design and lawn care specialists have been working with homeowners in Fairfax and the surrounding areas since 1996, and in that time we have become the most trusted team of professionals in the area when it comes to a wide array of landscaping services. We take pride in the quality of work we are able to deliver to each and every one of our customers, and we value the time that we are able to spend helping our customers make their homes more beautiful, functional, and comfortable for them and their families. We work directly with each and every one of our customers to help them design the perfect landscaping project that has been individually designed with their particular needs in mind. All of our work and services come with a 100% guaranteed of your satisfaction, so why wait any longer? Give us a call and let's start your new landscaping project today.
Landscaping Design in Fairfax, VA
If you are like most homeowners, you want your landscaping in Fairfax, VA to be a healthy and attractive part of your home overall, and with the help of our team of professional Fairfax landscape design contractors at Earthworks, you can get just that. Whether you are interested in creating a completely new landscape for your home, or just looking to update an existing one, you can always count on our team of experts for the high quality work you need to keep your property looking its best. Our team of professionals will work with you to create a landscaping design for your property that is perfectly suited to your particular tastes and needs. Give us a call today and let us help you transform your outdoor areas in the landscape of your dreams.
Recent Articles
Snow Removal FAQs For Fairfax, VA - The first snow storm of the season in Fairfax happened back in early December this year. Winter is indeed upon us and more tons of snow will have to be removed from roads, highways, sidewalks, and walkways. Both business owners and homeowners in Fairfax have to regularly remove snow or their properties become inaccessible and slippery. Snow turns into hard ice very quickly after it's trodden down, so removing it is a necessity… Read MoreRead More


3 Tips For Keeping Your Trees Healthy This Spring - It is always a good idea to make sure that you stay on top of the various types of seasonal tree care as this is one of the best ways to ensure that your trees are able to remain healthy. To help you in this endeavor, our team of Fairfax landscaping and lawn care professionals here at Earthworks have taken the time to put together this short list of three simple steps you can take this spring to make sure that your trees get the care they need to help them get a great head start this growing season … Read More
If you are looking for a company that does quality lawn care and landscaping in Fairfax, VA then please call Earthworks at 703-359-1487 or complete our online request form.